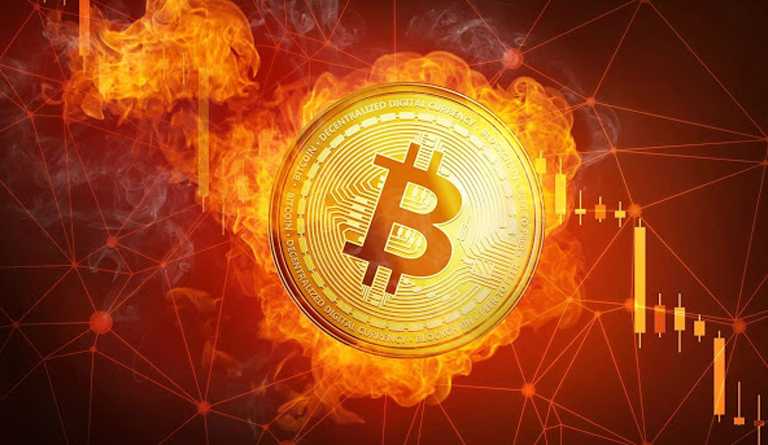 The trading market is unpredictable, which I am pretty sure others will agree with. I am saying this because Bitcoin which was fluctuating around 8000 USD finally crashed below 8000$, which is around 8 to 10% drop on a day to day basis. Other cryptocurrencies or alt coins soon followed suit, the market shed over 20 billion USD in a matter of hours. The loss of 15 billion USD alone can be owed to the crash of Bitcoin, while altcoins make the rest. The total market capitalization dropped down to 256 billion $ from 276 billion $. Bitcoin crash came as a shock to many, while some were expecting it to fall below 8000$ in the coming months.
Though the accurate reason behind the crash cannot be known, it is speculated that the Bitcoin crash below 8000$ is due to a bitcoin whale selling. For those who don't know what a whale selling is? It is the selling of a large amount of Bitcoin or any other altcoin, in order to cash out any fiat currency, and buying the coins back again when the market crashes. In other words, it is bulk selling during high prices, and bulk buying when prices drop down. Whale selling generates a pretty good amount of profit, and by pretty good I mean a lot, enough to make you a millionaire.
According to Whale Alert which is a Twitter handle, a large Bitcoin holder moved around 25,000 Bitcoins, worth more than 200 million USD from an off-exchange wallet to the San Francisco based Coinbase Bitcoin and cryptocurrency exchange. When you see the timing of the trade and the market crash, it doesn't seem like a coincidence. Well whether it was due to whale selling or some other reason, the fact that Bitcoin crashed below 8000$ can't be denied.
The only cryptocurrency which didn't follow suit was Cosmos, while all the other major altcoins followed a downward trend. People who invested their money in altcoins didn't lose much, but for people who invested in Bitcoin, they lost a significant amount. But this is the feature which comes with trading, as risks are always associated no matter what form of trading you are in. So you don't need to depress over this fact, the market conditions have rebounded a bit since the crash, and it seems like it will soon recover.